Skip to Content
Custom Draperies in Dallas, TX
Luxurious Custom Draperies Made in the USA
Classic Home Dallas is here to help you dress your windows with custom draperies. Refresh any room by adding beautiful draperies, custom designed for your windows. Each and every one of our draperies is custom made in our workroom in the DFW area. Your custom draperies go directly from our workroom onto a hanger and then into your home. They're never boxed so they won't wrinkle or lose their vibrancy. Allow Classic Home Dallas to help you embrace a luxurious lifestyle.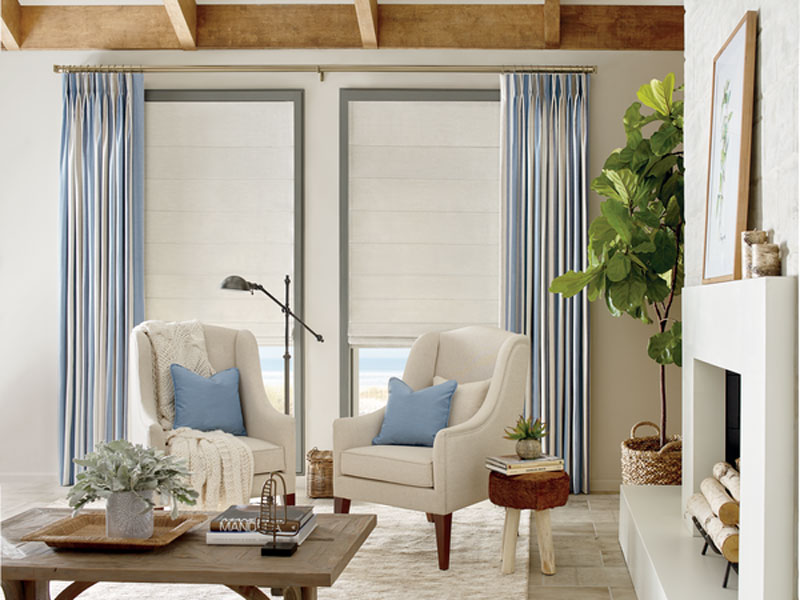 Glamorize Your Home's Windows with Custom Draperies
When it's time to spice things up a bit and make your home's windows more opulent, contact Classic Home Dallas today. Our design team is ready to create custom draperies to make your home more beautiful and luxurious. You'll be able to choose your color, design, material, and size because every drape we make is unique. Adding custom draperies to your blinds or shades, make a bold and beautiful statement to any room. Contact us today so we can learn more about your unique needs.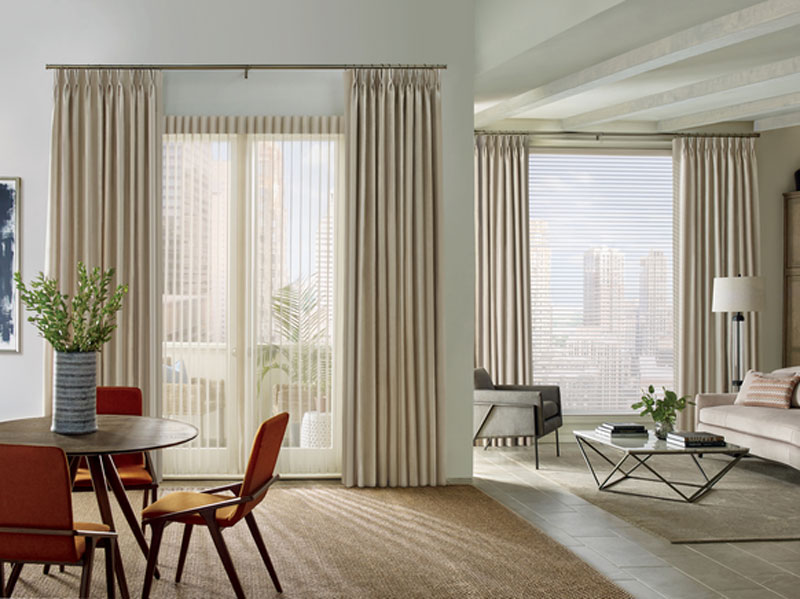 A Touch of Style
We know you have a lot of offerings when it comes to window treatments, but draperies are one of the best ways to add a touch of style and elegance to any room in your home. Drapes are generally floor-length as opposed to curtains, which drop to just below a window sill. Draperies maintain their glamorous appearance even when there's a breeze on a beautiful day in the Dallas Metro area. In addition to our beautiful custom draperies, Classic Home Dallas also specializes in shades, blinds, shutters, patio screens, and more. When you're ready to upgrade your home's window coverings to provide style, shade, and elegance, contact Classic Home Dallas!
When it Comes to Window Treatments,
We've Got You Covered