Skip to Content
Retractable Awnings in Dallas, TX
Retractable Awnings Made in the USA
If you've been looking for a solution to reduce the amount of sunlight coming into your home, look no further than retractable awnings. Classic Home Dallas offers a variety of solutions to reduce sunlight and make your Dallas Metro area home more stylish and energy-efficient. Retractable outdoor awnings offer the perfect solution for extra shade and relief from the hot Texas sun. Awnings expand the shaded area of your outdoor space and are perfect when hosting parties or barbecues or relaxing at the pool. Awnings can be easily retracted and provide a convenient alternative to other outdoor structures. Awnings are maintenance- and hassle-free and can improve your home's curb appeal.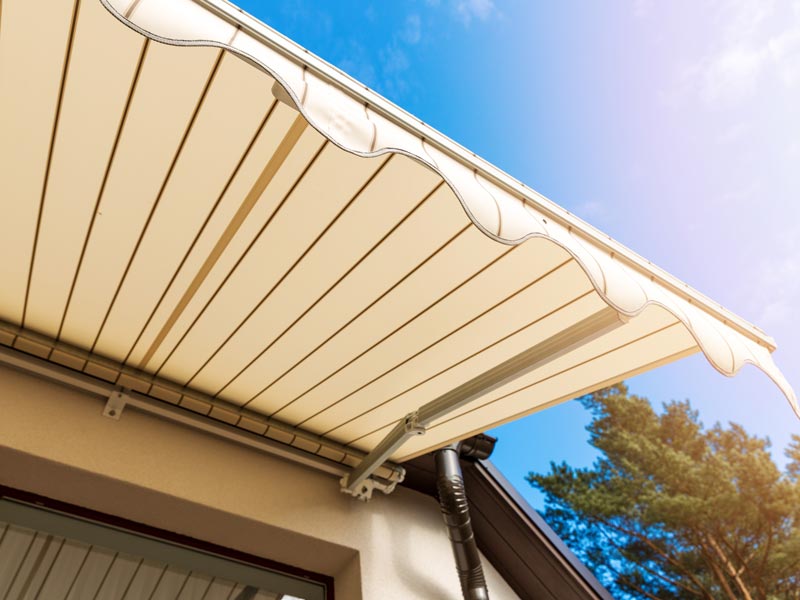 Customization and Features
We know every homeowner has unique needs, which is why we offer awning customization options to meet a wide range of styles. Our professional awning installers can complete your project quickly so that you can enjoy the benefits and newfound shade right away. The retractability of your awnings means that you can enjoy the shade when you want it and the sun when you don't. You can deploy awnings at the touch of a button to extend your home's livable space. Awnings can protect your home's carpeting and furniture from fading due to the bright Dallas sun. You'll also notice lower indoor temperatures and reduced glare when Classic Home Dallas installs awnings at your home. Furthermore, awnings will add a touch of elegance to your home, making it more beautiful and opulent.
Classic Home Dallas Covers All Your Awning Needs
Our team of experienced designers is here to help you choose the perfect awnings for your home and assist you with several customization elements. We offer awnings that are motorized or controlled with a hand crank. You'll be able to select your preferred material and color, and there are many awning accessories available, including sun and wind sensors, hoods, curtains, and wind support legs. If you're ready to learn more about awning options for your Dallas Metro area home, contact our team to schedule a no-obligation consultation.
When it Comes to Window Treatments,
We've Got You Covered