Skip to Content
Retractable Screens in Dallas, TX
Outdoor Retractable Screens Made in the USA
If you've been looking for a way to utilize your home's outdoor space better, consider retractable screens. Classic Home Dallas specializes in installing outdoor retractable screens for Dallas Metro area homeowners. Retractable shades afford you protection from mosquitos and other pests while providing solar protection and privacy, all at the touch of a button. The weather in Dallas is pleasant almost all year long, and retractable screens for your home can help you enjoy it more often. All of our retractable screens are customizable and professionally installed, so get in touch with us to learn more.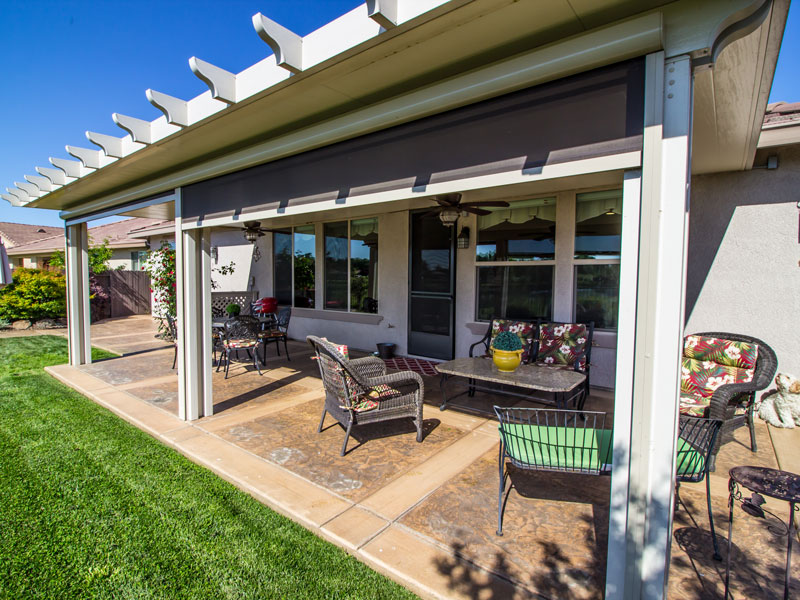 Extend Your Outdoor Living Space
Most homeowners have distinctive indoor and outdoor spaces, but our retractable screens can help you blur the lines and increase your home's livable space. Wouldn't it be nice to enjoy the cool air outside without having to worry about being bitten by insects? Retractable shades keep the bugs, sun, and debris away while airing out your home with a cool and comfortable breeze. Retractable screens are easy to use and will provide years of beauty and durability. There are many great reasons to call the DFW area home, but we all know that mosquito season is an unfortunate drawback. A retractable screen from Classic Home Dallas can keep your family safe and secure without having to sacrifice enjoying the outdoors during mosquito season.
Keep Insects Away All Day
With outdoor retractable shades, you'll be able to enjoy mornings and sunsets on your patio, deck, or veranda without having to worry or hassle with unwanted bugs. Our retractable screens will seal your entertainment area from unwanted pests, protecting your family from dangerous insects like mosquitos that carry the West Nile virus. Additionally, you won't have to be constantly sweeping or cleaning because retractable screens also keep debris from blowing into your outdoor area. Our retractable screens create additional privacy for your family and can reduce harmful UV rays by up to 78%. If you're ready to enjoy your outdoor space fully, contact us to schedule a free, no-obligation consultation.
When it Comes to Window Treatments,
We've Got You Covered